Introduction
The past few years have seen some turbulent times: pandemics, economic crises, political turmoil, and extreme weather events. It can be difficult to maintain a sense of place, peace, and purpose when the chaos of everyday life can lead to increasing levels of latent stress, and burnout. We have come to take for granted that this stress is part and parcel of work, success and everyday life, and that this is the price we must pay to gain quality of life.
What if I told you that you didn't have to choose? What if I told you that work-life balance can be achieved? And what if I told you that there is a place for you and your family to live your best life, knowing that the promise of embracing the present moment was no longer a dream, but a reality? Welcome to the Caribbean gem that is Montserrat, and the life-changing convenience of the Remote Work Stamp!
CLICK HERE TO FIND OUT MORE ABOUT THE MONTSERRAT REMOTE WORKERS STAMP!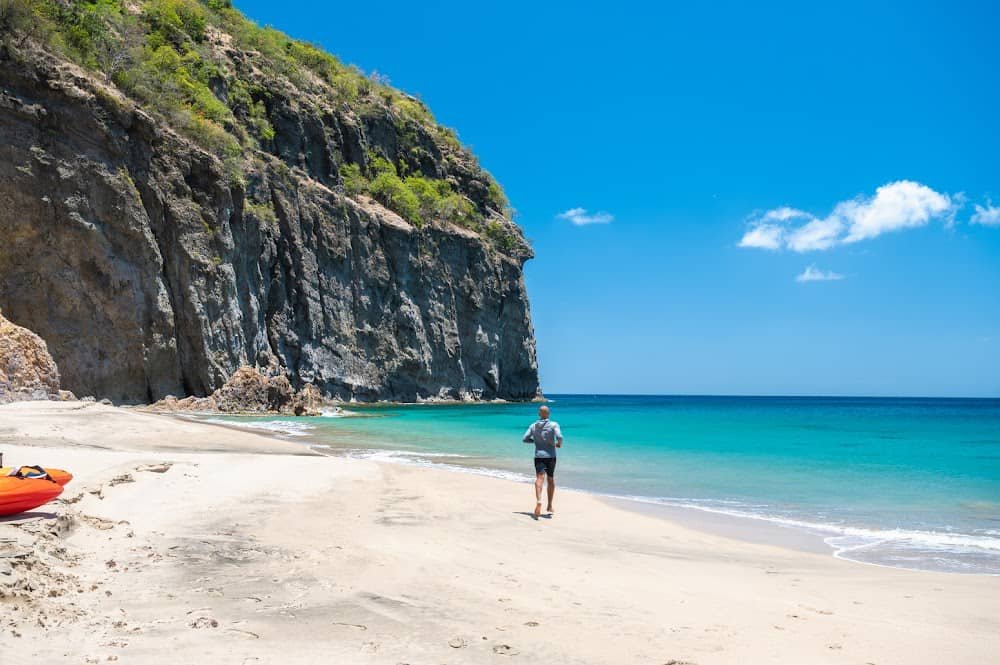 Hope in Paradise: Reclaiming a Sense of Purpose in Montserrat
The events of the past few years have shaken many of the paradigms we took as fundamental to our existence, and led to renewed scrutiny of what is really important in life. The spectre of the pandemic made many people reassess their daily existence, and come to the understanding that it could only be counterproductive to constantly prioritise work above all else in life. Many members of the workforce embraced the perspective provided by the pandemic, and came to understand the value of seeking a sense of purpose and escaping hopelessness by redefining their existence outside of the physical workplace, and seeking a corresponding sense of purpose through appropriate work life balance.
Work-life balance can be defined as the state of equilibrium where a person can equally prioritize the demands of one's career and the demands of one's personal life, and those who have reclaimed this balance through the Remote Work Stamp have experienced a life-changing transformation. This has been highlighted by previous participants of the Remote Worker Program, who have unanimously agreed that one of the best aspects of living in Montserrat was the chance to embrace an improved work-life balance, which ultimately led to increased levels of productivity.
Caribbean Art and Cultural Expression in Montserrat
Embracing the healing power of art is one of the best ways to achieve spiritual balance and nourish your body and soul. Montserrat provides many opportunities to do this, and is unique in the Caribbean for the artistic experiences it provides.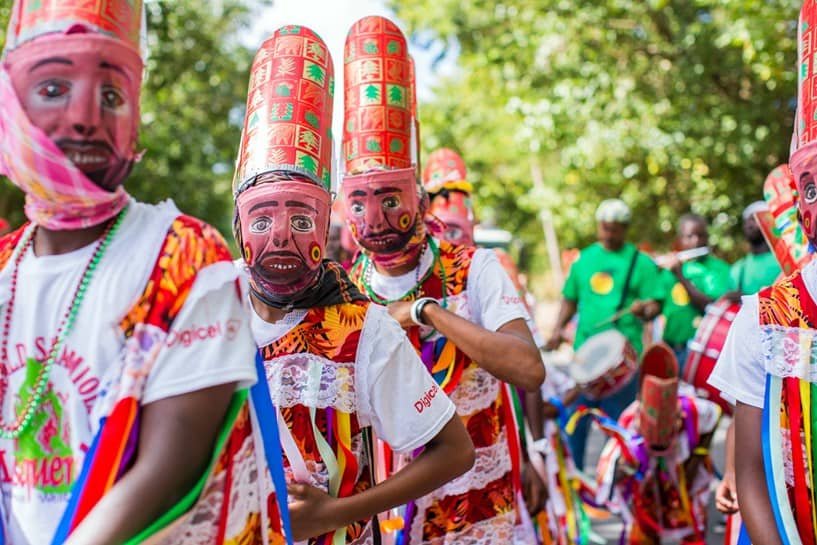 Some of the other cultural highlights throughout the year include:
The Calabash Festival, which features a family fun day, hike, island tour, African fashion show, coastal excursions to the former capital city of Plymouth, and a craft and food fair.
The Cudjoe Head Festival, an annual celebration of Montserrat's African heritage which started in 1989 and features the sounds of steelband music, live music, masquerade dancing, arts and crafts made by the villagers.
The Alliouagana Festival of the Word, a unique literary festival that brings together local writers and historians to celebrate their talents.
Montserrat Carnival is held Mid-December, and is a testimony to the dynamic music, culture and history that is a part of this Caribbean destination, showcasing calypso competitions, pageantry, j'ouvert, street jams, steel pan music, open air concerts and masqueraders.
St. Patrick's Day celebrations commemorates the bravery of the island slaves as well as highlight the afro-irish heritage that is exists on the island. It is also an opportunity to experience the culinary culture of Montserrat. One of the most well-known dishes is goat water, a stew that is the national dish. It is believed to represent a mixture of the African and Irish ancestry of the island, and is made with goat meat, green seasonings, cloves , and rum!
Healing Through Living a Sustainable Lifestyle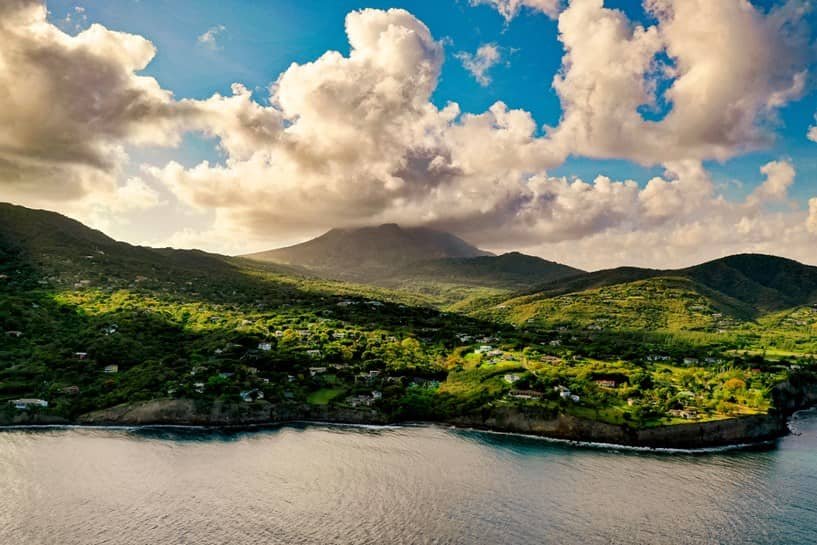 There are a multiplicity of ways to support a sustainable lifestyle while living in Montserrat. In fact, many socio-cultural norms of Caribbean life are rooted in indigenous principles of sustainability, which highlight the need to protect and preserve resources for future generations.
Previous participants in the Remote Workers Stamp program have discussed the ease with which they could support local farmers, lower their carbon footprint, and cultivate an appreciation and respect for the natural habitat. This had an enduring positive effect on their emotional health, as the process of making more ethical and sustainable choices boosts an overall sense of positivity, and fosters a healing sense of meaning and connection in your life.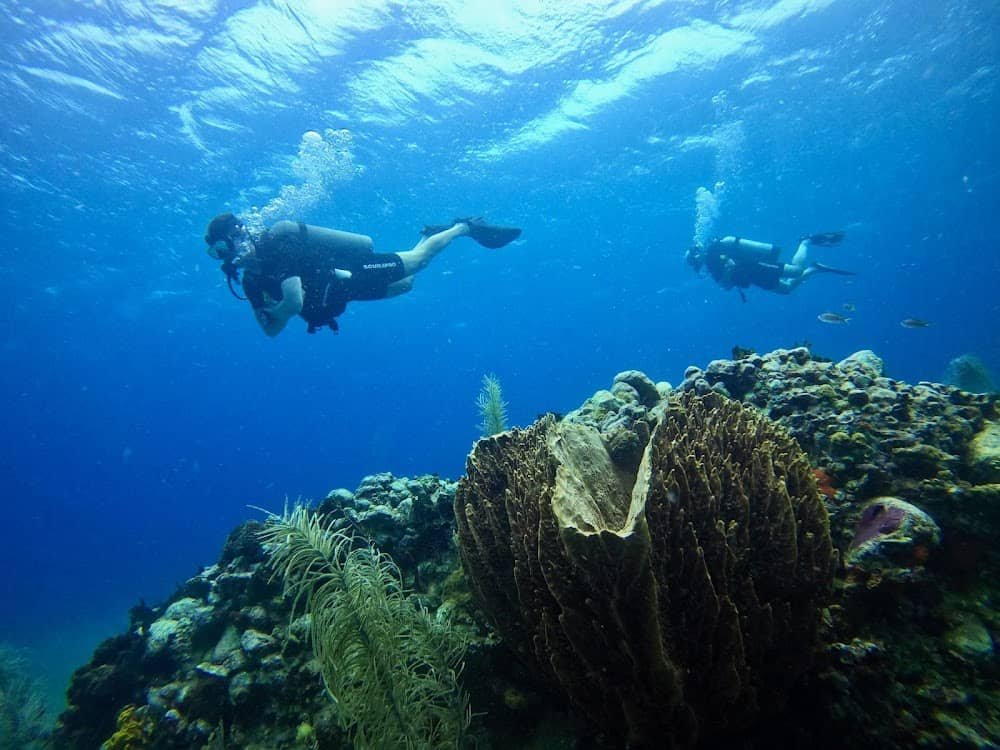 How to Get to Montserrat: Practical Tips for the Remote Work Stamp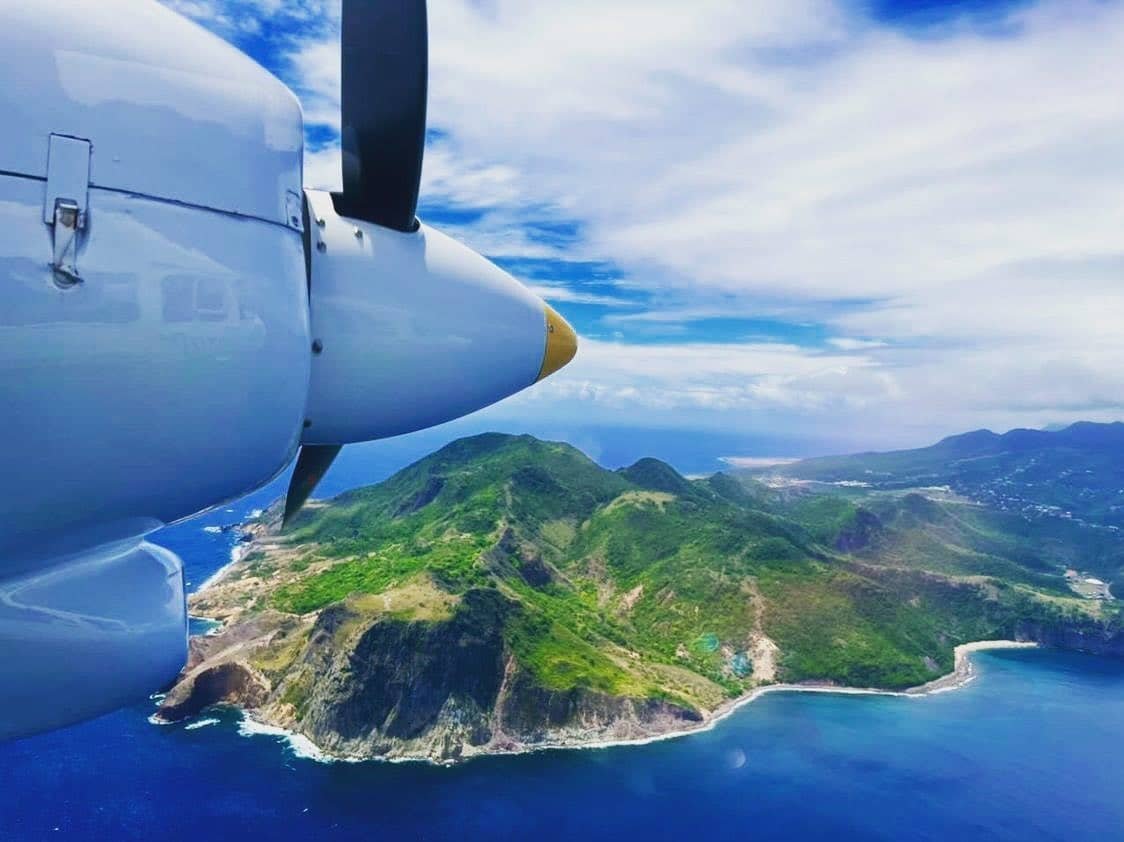 The best way to get to Montserrat is from the islander airline service that departs from Antigua. You therefore need to choose a flight from your city of residence to Antigua, and then book a 20-minute flight from there to Montserrat. The ferry is a less expensive option, which takes a scenic 90-minutes but only operates seasonally.
You can find all of the information you need about the Montserrat Remote Workers Stamp here on the official website. However, just in case you have some specific questions about some of the more detailed aspects of the application process, please take your time to read these FAQs that summarize the relevant information:
What is the Montserrat Remote Workers Stamp?
The Montserrat Remote Workers Stamp is a 12-Month travel permit for a non-national who is employed in a country other than Montserrat, and who is employed by a company registered and operating outside of Montserrat (not carrying on business in or from Montserrat)
Can the Montserrat Remote Workers Programme Stamp be revoked?
The Chief Immigration Officer or the Minister of Communication, Work, Energy and Labour may revoke the Stamp of an individual who contravenes or fails to comply with the provisions of the stamp.
How long will it take for my application to be processed?
Once your application is fully complete, the processing will begin within 24 hours. Your Stamp will be processed and confirmed or denied in 7 business days. However, the process may take up to 14 business days or more if you have not submitted all of your supporting documents or incorrect information. You can reach out to our Customer Service Team at info@montserrattourism.ms if you have any queries.

Image credit: Montserrat Tourism Division

Does it matter if I work in the public or in the private sector?
The legislation does not distinguish between public or private sector employers. What is important is that you have a contract of employment with the employer and you are able to work remotely using telecommunications technologies. The other important eligibility requirement to be aware of is the income threshold, which is meant to provide evidence of how you will support yourself during your time in Montserrat. Currently, the annual income threshold is USD$70,000, but it is being revised.
What are the fees for the Montserrat Remote Work Stamp?
The fees paid during the application process for the Montserrat Remote Work Stamp are non-refundable, and proof of payment must accompany every application. Please note applications are assessed before approval, and applicants must satisfy the eligibility criteria set above. The fee for an individual is USD$500, and the family fee is US$750 for up to three dependants, and USD$250 for every additional dependant.
How can I pay the fees?
Fees are to be paid by the credit cards as shown on the application form, namely, Visa, Mastercard, or American Express. A receipt will be issued for the applicant and declared dependants.
Is the application fee refundable?
The application fees paid for Montserrat's Remote Worker Stamp are non-refundable.
Who is considered to be a 'dependant' when applying for the Remote Worker Stamp?
The term 'dependant' refers to a child or stepchild under the age of eighteen years; or any other relative of the applicant who by reason of physical or mental disability, age or infirmity is reliant on the applicant for his welfare.
When is my 12 month Montserrat Remote Worker Stamp valid from?
The 12 month Montserrat Remote Worker Stamp is issued on arrival into Montserrat and is valid from that date for 12 months.
Will I be able to renew my Stamp after 12 months?
As the Stamp is for 12 months only, you will need to re-apply as per the standard application process.
Are there any restrictions on nationalities?
There are no nationality restrictions. However, Immigration reserves the right to reject applicants for national security reasons.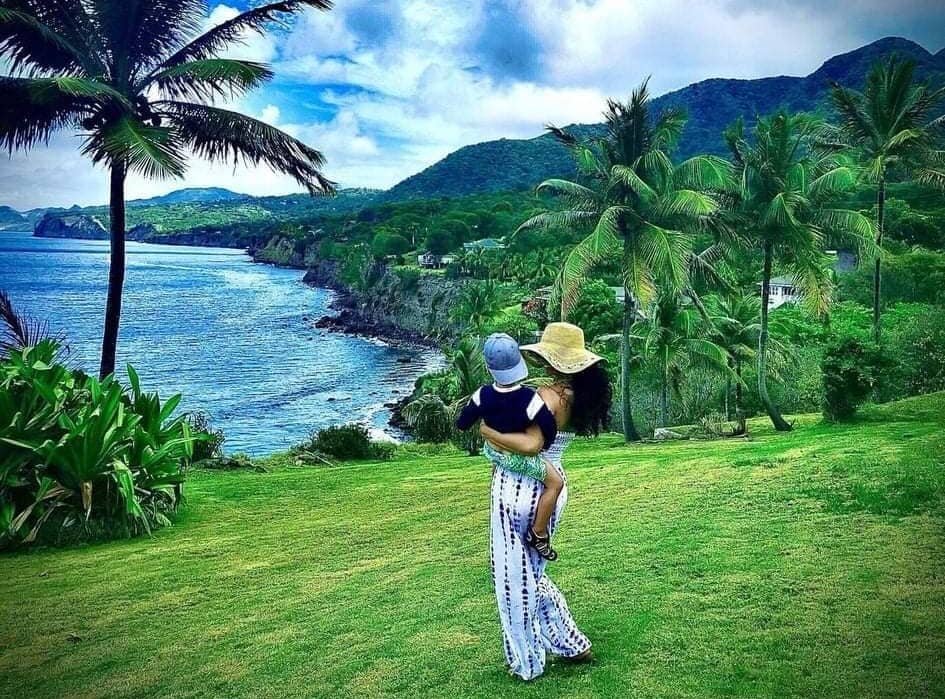 Conclusion
The Caribbean island of Montserrat is considered to be one of the most favourable places to work remotely because, in comparison to global statistics, the COVID-19 pandemic has made a moderate impact on the island. You can find more information about current COVID protocols here. The Montserrat Remote Worker Stamp offers applicants the chance to work remotely from Monsterrat, and benefit from the superior quality of life.
CLICK HERE TO VIEW THIS WEBINAR ON THE MONTSERRAT REMOTE WORKERS STAMP!