Introduction
With the world reopening and Covid-19 travel restrictions being lifted, remote workers are flocking to destinations around the world that allow them to trade the commotion and fast-paced life in the city for a work-life balance in which the lines between work, play, and relaxation are faded. The placid lifestyle and unique lush landscapes of Montserrat have attracted the attention of digital nomads and visitors from across the globe. This blog will focus on the reasons behind the rise of digital nomads in Montserrat and why this destination should be at the top of your list.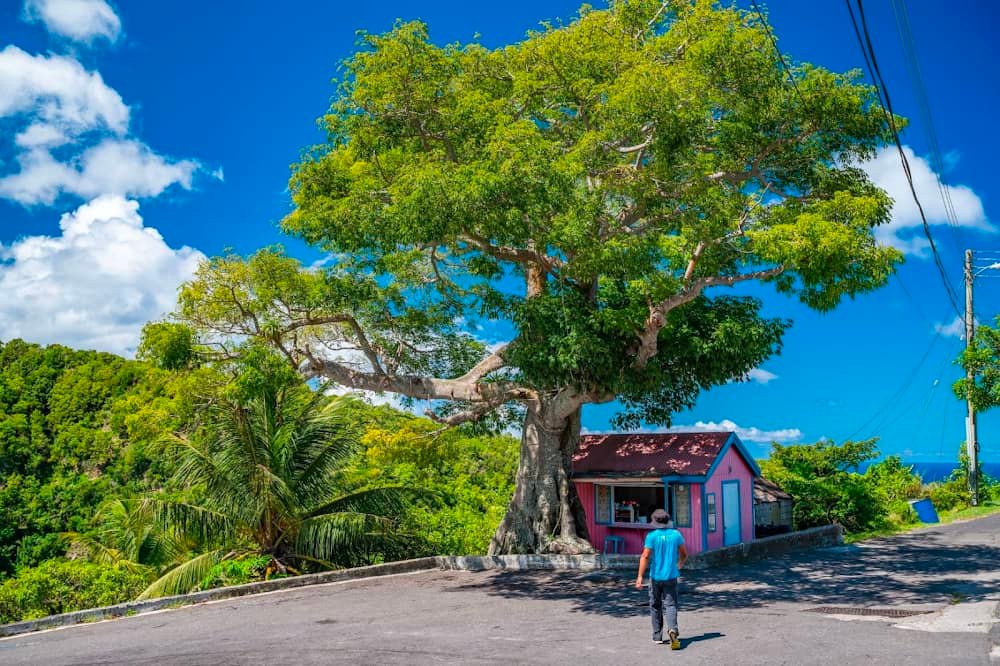 A Non-Commercial Island
More and more people around the world are shifting to remote work because of their desire to ditch the fast-paced and chaotic corporate office and trade it in for a relaxing and venturesome work-life balance. Many digital nomads are attracted to Montserrat as a destination because it is a non-commercial island with no chain restaurants, hotels, and businesses. This means you won't find the usual go-to franchise businesses that you visit at home, instead, you will discover a variety of unique and independently owned businesses across the island. This has inspired remote workers on the island to shift to a more sustainable lifestyle by supporting local businesses and buying locally grown and sourced products. This factor was cited as one of the main highlights for previous participants in Montserrat's remote work program.
A Crowdless Caribbean Island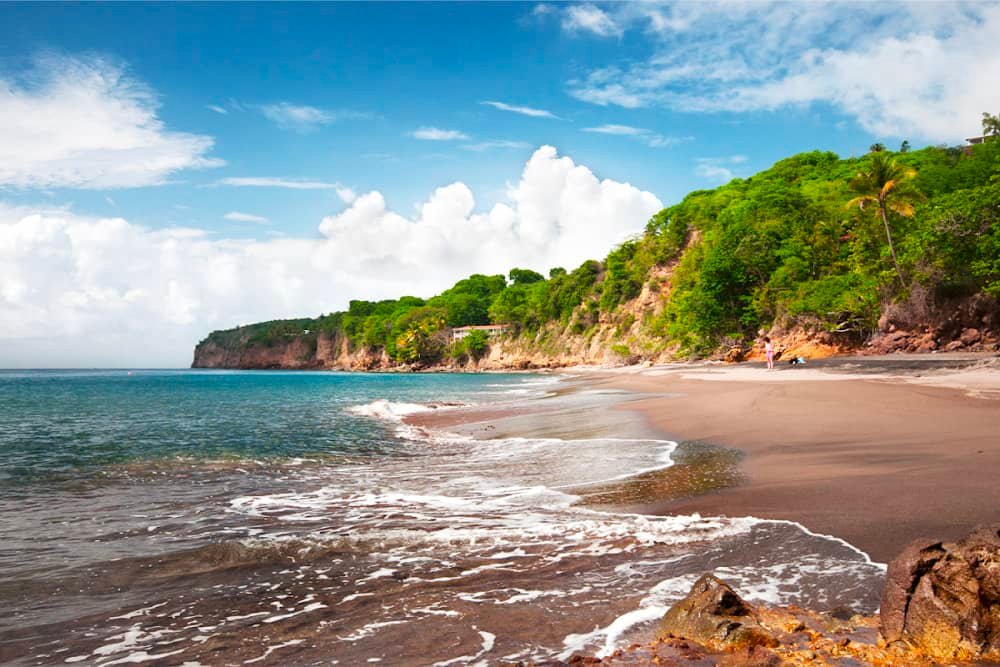 With a sparse population, Montserrat is known to many as a crowdless gem in the Caribbean. Here, you won't have to wait in any lines or arrive early to secure your spot on the beach as Montserrat enjoys the luxury of having enough space for everyone to enjoy. The limited population size is largely due to the 1995 Soufriere Hills volcanic eruption which rendered Montserrat's former capital, Plymouth, and many other parts of the island uninhabitable and forced more than half of the island's 11,000 residents to relocate outside the country. While the disaster will forever be engraved as a dark period in Montserrat's history, the island currently boasts a thriving and lively population of 5000 residents. Additionally, Montserrat receives relatively lower levels of tourism compared to its larger Caribbean neighbors, which works to the benefit of many remote workers. Many digital nomads enjoy the peace and quiet that Montserrat has to offer as it supports their mental health and productivity levels by allowing workers to easily disconnect and unwind to the sounds of nature.
Trade a Busy Work Schedule for Quality Time with Family Friends
One of the greatest benefits of working remotely in a destination like Montserrat is the ability to rediscover what matters most. Before the pandemic, many workers were consumed with the inability to disconnect, and with the transition to remote work, digital nomads can now work from some of the most scenic destinations which offer a better work-life balance and laid-back lifestyle. There is no shortage of activities and experiences to share with friends and family while living in Montserrat and all can be done from the backdrop of some of the Caribbean's most unique and stunning landscapes. Here, it is easier than ever to log off and spend time with family and friends at the beach, on the trails, or plan an afternoon exploring the island's shops, restaurants, and sites.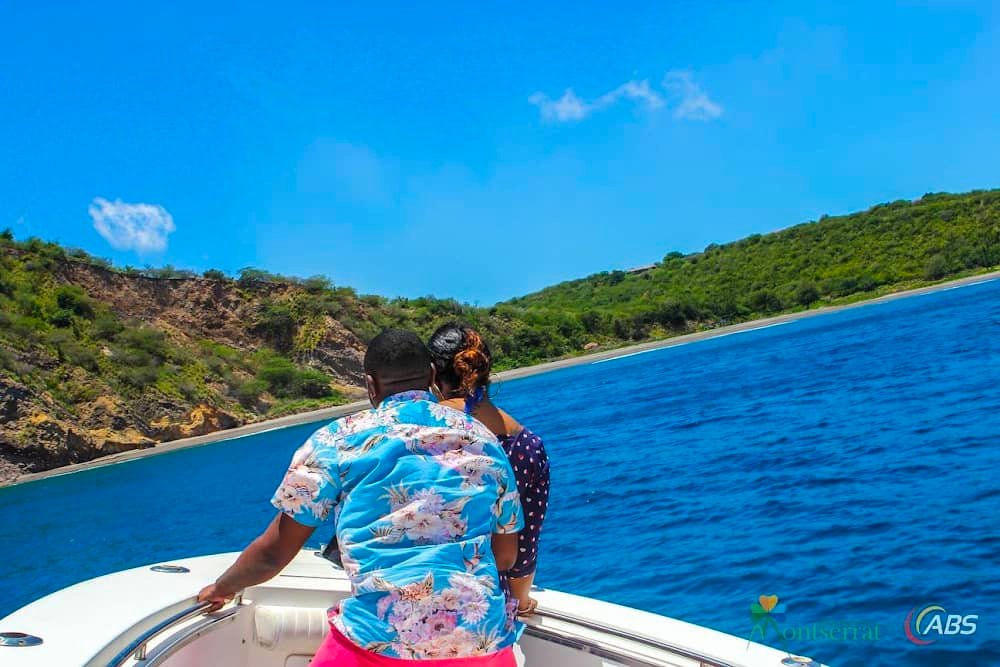 One of the World's Most Welcoming Destinations
Moving to a new destination can be intimidating as there are a lot of unknowns about the local culture, language, and how visitors might be perceived, among other aspects. Thankfully, this is no cause for concern in Montserrat! Previous remote workers and visitors to the island reported that the sense of community and welcoming locals were undoubtedly one of the best parts of living in Montserrat. Here, there is virtually no barrier between the locals and newcomers and the residents make everyone feel welcome and part of the community. This makes the idea of moving away from the comfort and familiarity of home to a new place more appealing and less overwhelming. In addition, the Montserrat Remote Worker Stamp provides applicants with the ability to live in Montserrat similarly to residents, by providing access to phone lines, resident ID cards, banking facilities, and the ability to rent accommodation or send children to school.
How to Make the Most out of your time in Montserrat
Whether you're searching for your next remote work destination or are considering making the transition to remote work but are unsure if the digital nomad life is right for you, then you can take advantage of the ability to test the waters of life in Montserrat by starting with a tourist visa before applying for their Remote Workers Stamp. A tourist visa in Montserrat is valid for up to 180 days and will allow you to travel to the island, work remotely, and gain a feel for the laid-back and adventurous lifestyle that awaits. If the island turns out to be everything you dreamed of then you can easily apply for the Remote Workers Stamp! This gives you the flexibility to live in Montserrat but you can travel to another destination, then return to Montserrat to continue enjoying this quiet Caribbean gem.
Conclusion
There are so many reasons why Montserrat is becoming the next digital nomad hotspot. The island allows remote workers the opportunity to easily disconnect from work and reconnect with family, friends, and activities they love most without having to navigate large crowds on the beach and in the streets. In addition, the island's non-commercial character and friendly locals offer a unique experience to live more sustainably and adjust to island life quickly and seamlessly.