Introduction
The Covid-19 pandemic has redefined the need to be present to fulfill professional responsibilities which have opened up new opportunities for entrepreneurs and young professionals to work and carry out business at the foothills of paradise. Montserrat offers digital nomads the opportunity to set up their office in a scenic and inviting destination filled with adventure, a vibrant and welcoming culture, and natural beauty like no other. The island's small population, low crime rate and relatively lower levels of tourism than its Caribbean counterparts – you won't find too many large crowds on the streets of Montserrat, makes life on the island more intimate and relaxing. This blog post will explore the many reasons why the Emerald Isle of Montserrat is among the top destinations for remote workers.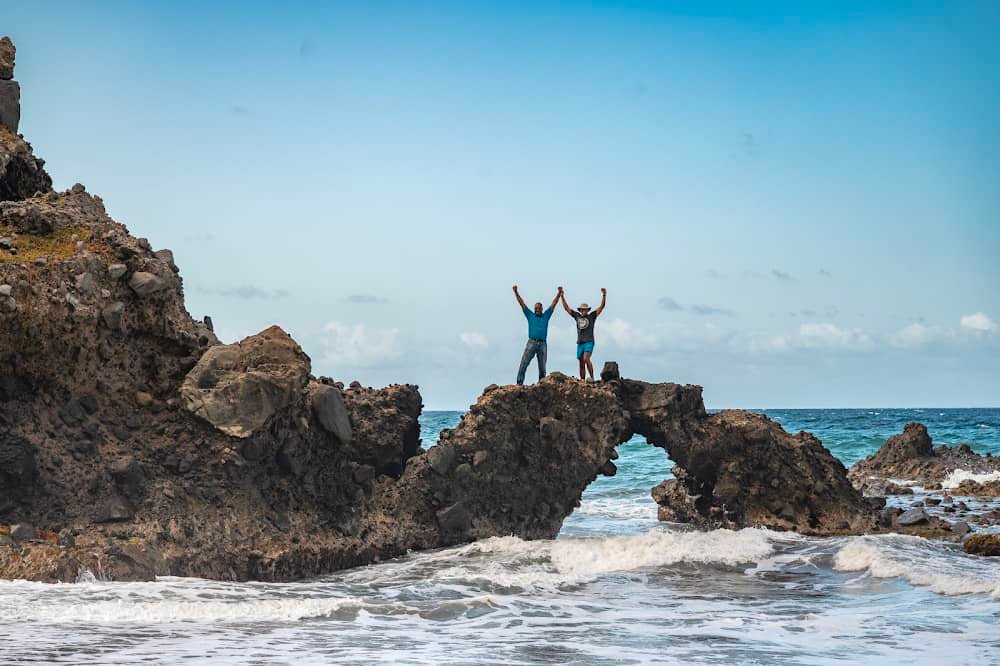 Work-Life Balance
The shift to remote work has blurred the lines between work, relaxation, and social time. Digital nomads living in Montserrat benefit from a work-life balance that allows them to work in a calming environment from the backdrop of Caribbean beauty while being able to enjoy the many activities and amenities the island has to offer. Imagine logging off and going for a hike through the mesmerizing Centre Hills Forest Reserve or unwinding from the day while walking one of the island's many mystical black sand beaches. Adventure and tranquility are just steps away when living in Montserrat and digital nomads can expect to join a thriving community of island locals who are known to display a sense of hospitality like no other, allowing new residents to feel supported while making the transition to a new destination. Previous participants of Montserrat's remote work program revealed that work-life balance and a sense of community were among the top highlights of their experience and overwhelmingly agreed that they would return to the island again.
Getting Around is Easy
Montserrat is a small island that is connected by one main road which makes getting around the island very easy for visitors and residents. This means that you can log off work and hit the beach, trails, or sites at the drop of hat! The island has a budget-friendly bus service that stops anywhere along the island's main road with rates starting at just US$1.25. You can also get around the island using one of the many taxi or rental car services. If you require directions, don't worry because Montserrat's residents are well known for their friendly hospitality and English is a widely spoken language throughout the island so you shouldn't run into too much trouble communicating with locals.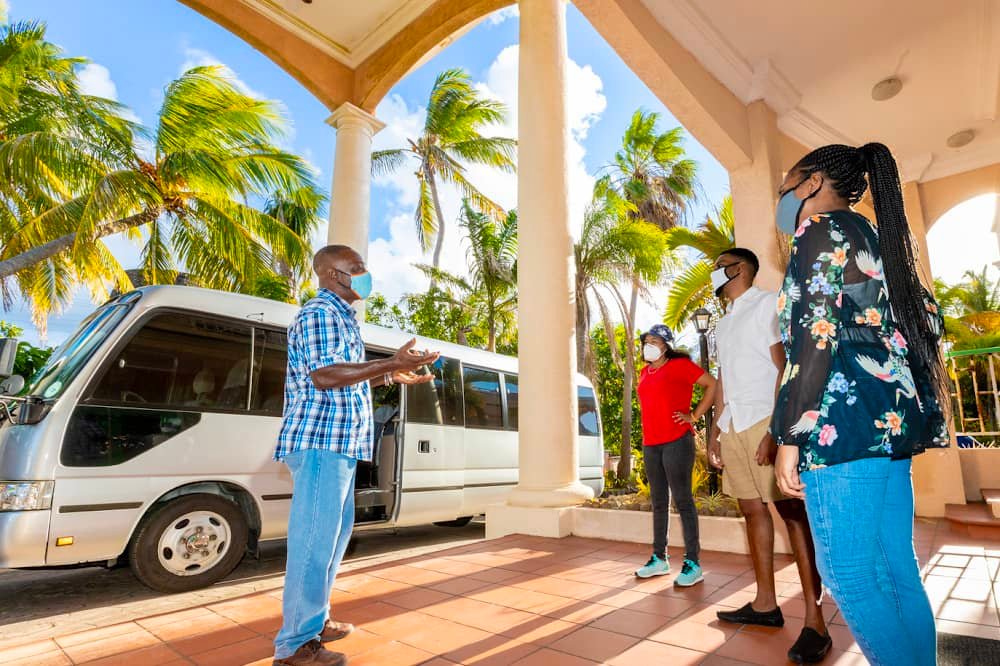 Wide Range of Accommodation Options
Finding a work-life balance in Montserrat is easier than ever with a range of accommodation options available for digital nomads seeking to relocate to the island. For those seeking more modest, but discreet accommodation, Montserrat offers many casual but well-appointed apartments across the island. Remote workers seeking a more budget-friendly option might consider staying in a B&B or guesthouse which are conveniently located near restaurants, nightlife, shopping, and the bus route. If you are searching for a more luxurious or upscale stay, then you might consider renting a villa or a room in one of the island's hotels which offer amazing views of the ocean and mountains. Montserrat does not have any chain or sprawling all-inclusive resorts so if you choose to stay in a hotel, you can still expect an intimate and laid-back experience. Whether you are relocating solo or with a family, Montserrat has a variety of accommodation options that can suit all sorts of preferences and needs.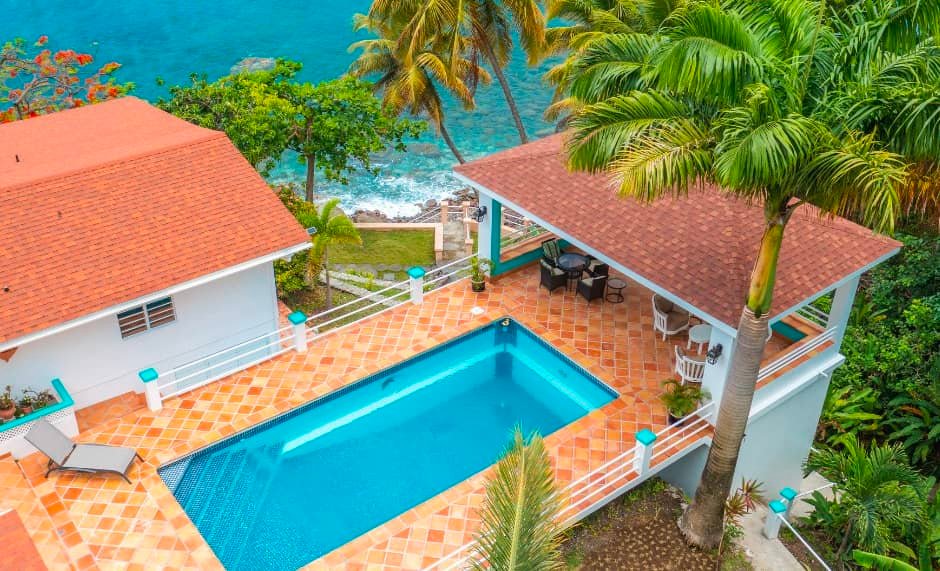 Internet Connectivity Across the Island
If you are tired from working from your couch or home office, maybe you might consider completing your work from the comfort of one of Montserrat's cozbeach bars, restaurants, and/or public library. Montserrat offers high-speed internet across the island with download/upload speeds up to 20 Mbps and 3G mobile services. There is also public wifi available across the island in the public library, supermarkets, shops, and hotels making it easy to switch up work locations at any moment which could be a great way to explore the island and build relationships with other digital nomads and residents.
Family-Friendly Destination
In addition to its laid-back and scenic lifestyle, Montserrat is also a fantastic destination for families looking to relocate! The island has a host of educational and recreational activities to keep children entertained such as family-friendly hiking trails, beach activities, museums, and tours. Take a trip to Brades – the de facto capital of Montserrat since the eruption of the Soufriere Hill volcano in 1997 for a quiet day in the Caribbean with several restaurants, businesses, and a small library – or spend the afternoon in the future hotspot of commerce on the island, Little Bay for a relaxing day by the water where you can enjoy activities such as paddleboarding, kayaking, and surfing! The island is also currently developing an Eco Play Montserrat project which is aimed at connecting the community with the island's ecological roots through innovative architecture and an array of activities and learning opportunities for the whole family.
Conclusion
Montserrat is the ideal remote work destination for both solo travelers and families in the Caribbean. With a wide range of activities, accommodations, and internet connectivity available across the island, digital nomads can expect to find a work-life balance that allows them to blend their work with relaxation and adventure and enjoy an abundance of time with family and friends.