Introduction
When considering your next adventure as a digital nomad, the mountainous Caribbean island of Montserrat should not be missed. With stunning landscapes and a quiet, yet vibrant population of 5000 residents, Montserrat is the perfect destination for those who are searching for an adventure off the beaten path or those seeking to escape the hustle and bustle of city life for the tranquility and camaraderie of a small island community.
With a landmass stretching just 13 miles long and 7 miles wide, do not let the size of this Caribbean gem deceive you – Montserrat is one of the region's most dramatic islands which boasts a unique history and an impressive list of attractions and activities for visitors and remote workers to enjoy year-round. Here's what you can expect while staying on the beautiful island of Montserrat.
World-Class Nature
One of the best perks of living in Montserrat is that nature is never far from your front door or workspace. The island is interconnected by one main road with zero traffic lights, making access to adventure boundless! Montserrat is the perfect destination for adventure seekers and those wanting to immerse themselves and reconnect with nature – both on land and in the sea. With a tropical and warm climate year-round, there is also no shortage of sunny days to enjoy the island's natural beauty.
Beaches
Enjoy a nice mid-day break or free time at one of the island's many beaches in which all but one boasts a unique color palette ranging from sparkling blacks and shades of grey. Little Bay Beach remains one of the island's most popular seaside enclaves with activities such as stand-up paddle (SUP) and kayaking, and its convenient location next to the lively Marine Village. From Little Bay, you can take a short kayak ride or hike over to Rendezvous Beach – the only white sand beach on the whole island.
Hiking
Montserrat is filled with some of the best hiking trails in all of the Caribbean, most of which are centered in the Centre Hills Forest Reserve. You can expect astonishing views over the lush rainforest-covered hills and serene coastlines, and there is opportunity for hikes of varying difficulty, lengths, and views. During your hike in the Centre Hills, you may even catch a glimpse of the island's rich collection of birds and other extraordinary wildlife including the Montserrat Oriole (the country's national bird).
Volcano Viewing
No visit to Montserrat is complete without visiting the mesmerizing Soufriere Hills Volcano. You can enjoy the breathtaking views of the volcano from a safe distance at the Montserrat Volcano Observatory (MVO) or if you are seeking a dual adventure – you can enjoy the volcano during your hike up Jackboy Hill! The eruption of this volcano, which initially rendered two-thirds of the island uninhabitable, began in 1995 and it continues to be active to this day. You can even visit the deserted capital of Plymouth – the only volcanic buried town in all of the Americas. With the assistance of professional guides, you can walk along volcanic materials which plague this ghost town and witness the devastation of the eruption first-hand.
Water Activities
With 360-degree access to the ocean, the island is a water enthusiasts paradise with activities such as stand-up paddle boarding and kayaking in the comfort of the Little Bay Area, turtle watching at the breathtaking Lime Kiln Beach, and world-class scuba diving in which the island offers a wide range of organized tours with more than 50 dive sites to choose from!
While Montserrat's natural beauty is undeniable, its diverse landscape can seem intimidating as a first-time visitor or new resident. Luckily, the island has put together a pristine network of local tour operators where you can arrange guided hikes, adventure tours, and familiarize yourself with the island, making the transition to a new place easier than ever!
Medley of Culture
Montserrat's diverse culture and history have been shaped by various settlers and events throughout the centuries and residents are proud to share the island's vibrant culture with a variety of events throughout the year.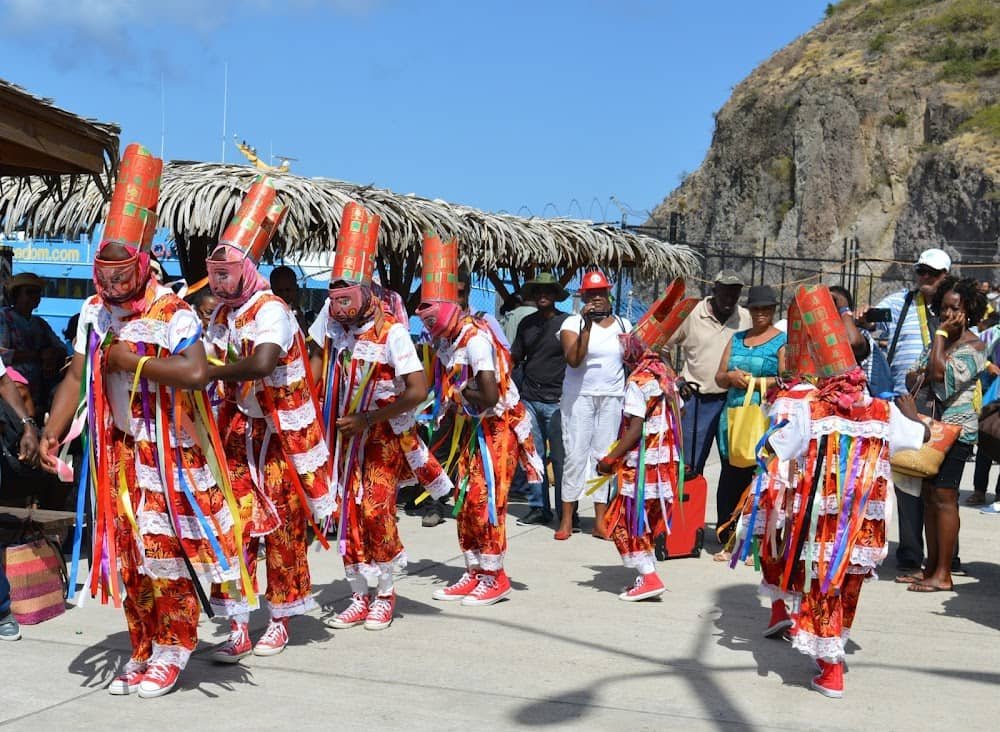 Montserrat is well known to many as the "Emerald Isle" of the Caribbean due to its lush green landscape, but also because many of the island's settlers were from Ireland. In fact – Montserrat is the only country outside of Ireland to celebrate St. Patrick's Day as a national holiday. Every year in March, the island hosts a two-week-long St. Patrick's Festival to highlight Montserrat's African and Irish heritage.
Visitors and island residents can expect a variety of other celebrations throughout the year including the Calabash Festival in July, the Alliouagana Literary Festival in November, and the infamous Montserrat Carnival in December and January. Even outside the official scheduled festivals and events, you can expect to see a showcase of Montserrat culture in the country's national wear which is symbolic of African and Irish heritage as well as the work of local artisans across the island. Montserrat's National Museum, located in Little Bay, and the Montserrat National Trust are great resources and local institutions which help to preserve the island's natural and cultural heritage and are a must-visit.
Blend of Culinary Traditions
Food in Montserrat is a mash-up of flavour and color and visitors and residents can choose from a vast range of culinary options including local eateries highlighting traditional foods such as Saltfish, Duckna, and Cassava Bread well as fine-dining and fusion restaurant options.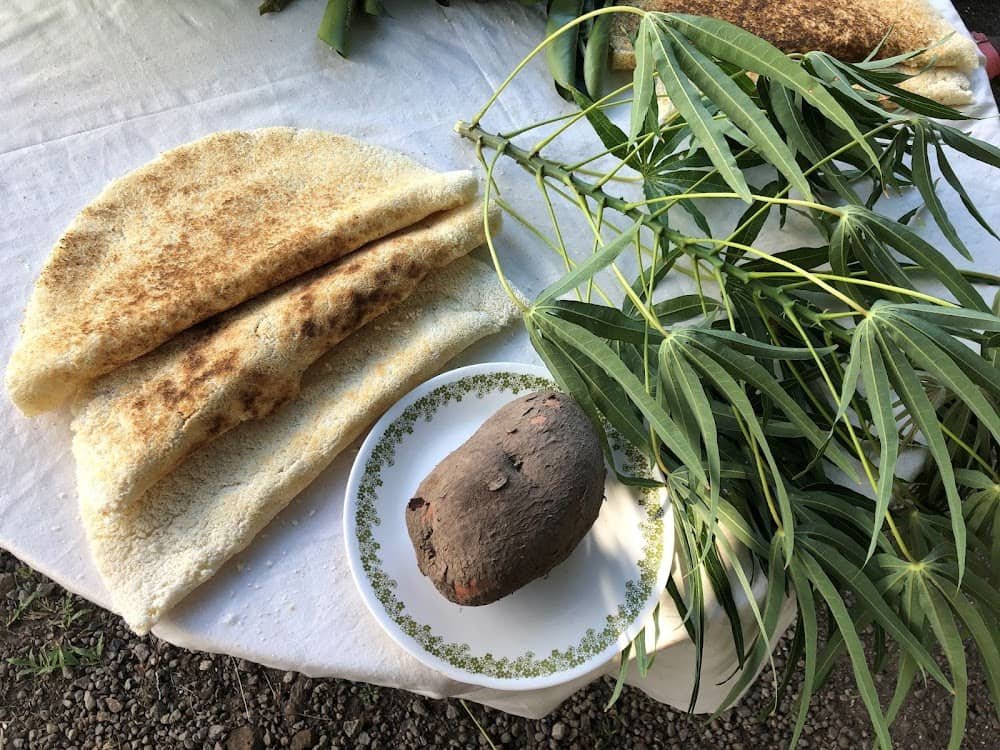 Make sure to try Montserrat's national dish, Goat Water! Inspired by the island's Irish heritage, Goat Water bears semblance to a traditional Irish stew but with a unique Caribbean flair and cooking style over a wood fire. Goat Water is a communal dish usually served at weddings, parties, and funerals, but on Fridays, this is the island's lunch staple!
Why Montserrat Should be your Next Digital Nomad Destination
With unparalleled natural landscapes, delicious food and even richer culture, there's every reason to choose Montserrat for your next remote work destination. This small island has something to offer for every traveler and the welcoming and vibrant local population allows prospective digital nomads to truly find a healthy and sustainable work-life balance. The Montserrat Remote Worker Stamp allows travelers to work remotely from Montserrat, and benefit from the laid-back and exceptional quality of life the island has to offer.
CLICK HERE TO WATCH THE WEBINAR "DISCOVER YOURSELF WHILE LIVING AND WORKING REMOTELY ON THE CARIBBEAN ISLAND OF MONTSERRAT" TO LEARN MORE ABOUT HOW THE REMOTE WORKERS STAMP, AND HOW APPLICANTS ACHIEVED WORK-LIFE BALANCE IN THE CARIBBEAN PARADISE OF THE EMERALD ISLE!
The Montserrat Tourism Division offers an exceptional overview of life on the island and various resources to help you discover all the wonders that Montserrat has to offer.
Check out the 2022 Montserrat Island Guide here.